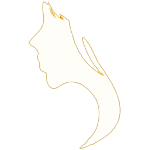 Your Wella Professional Salon
The Hair Spa
The Hair Spa is your state of the art facility on Castle Street. Your Wella Professional studio, our specialists in colouring, cutting and upstyling cater for every occasion and every day.
Welcome, Ann Marie!
The Hair Spa is delighted to welcome Ann Marie Casey to the team. Ann Marie has extensive knowledge and experience in hairdressing and hair care and specialises in colouring and highlighting, upstyling and beautiful blowdrys.
Recently awarded the Irish Hairstylist of the Year award at the Irish Hair and Beauty Awards, she has over 16 years experience in the hairstyling profession.
For professional advice on the best Wella Professional colour for your style, call Ann Marie today for a consultation.
For appointments: 090 66 26041