cosmetic procedures
Belotero
Change the way you age
It's no secret that we want to maintain our youthful appearance and look as good as we feel on the inside. So what happens to us when we age?
Hyaluronic acid (HA) is our own natural moisturiser and is an important substance that makes up the healthy and youthful looking appearance of the skin. Unfortunately, hyaluronic acid diminishes over time.
Today, the good news is that the signs of ageing can be reduced by replacing the lost hyaluronic acid to hydrate and plump up the tissue in the skin.
The BELOTERO® secret
Belotero is a HA dermal filler, specially designed to smoothly integrate into your skin to help reduce the appearance of lines and wrinkles. The result is an even and subtle enhancement to the natural contours of your face, so that you can be assured no-one will guess your secret for looking refreshed and confident.
Let the Belotero secret be your secret too ...
Use the slider to view before and after images.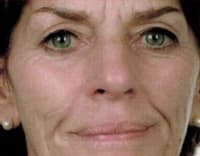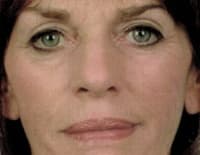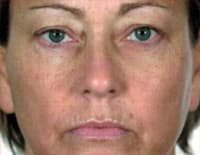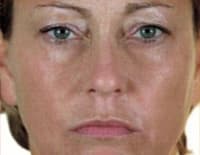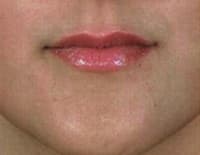 It becomes you
Unlike other dermal fillers, you won't feel Belotero in your skin. The unique qualities of Belotero mean that whilst you (and your friends) will see the benefits of your naturally enhanced skin, you won't be able to feel the filler (unlike most other dermal filler products.)
Some secrets are definitely worth sharing!
Frown Lines
The '||' shape between your eyebrows when you frown can be softened with Belotero Soft.
'Nose to mouth lines' (Nasolabial folds)
These lines can be the most noticeable of all lines on the face. They can be smoothed away and leave you with a subtle, even result with a combination of Belotero Intense and Belotero Balance.
Cheekbones
To regain the fullness of a youthful face, Belotero Balance or Belotero Intense will help to round the cheekbones.
'Lip lines/smokers lines' (Perioral folds)
These lines are often hereditary: you do not need to be a smoker to get them. They can easily be removed with Belotero Soft or Belotero Balance.

'Crow's Feet' (Periorbital lines)
Crow's feet can be reduced and smoothed with Belotero Soft.
The lip border (Vermillion border)
This subtle feature of the border of your lips diminishes as you age. Belotero Soft or Belotero Balance can instantly rejuvenate your lips.
Lips
Whether you want a little moisturising or full, plump lips, Belotero Balance and Belotero Intense are perfect for the lips.
'Mouth to jaw lines' (Marionette lines)
Treating these lines with Belotero can help to instantly provide a cheerful expression.
Back of hands and décolletage
One of the tell-tale signs of ageing is drying and crêping of skin on the backs of your hands and also the décolletage. Bring back that youthful suppleness with Belotero Balance.
Your Belotero questions - answered.
Following your consultation and when you are happy to proceed, the treatment session will typically take about thirty minutes. During the session, Belotero is injected into the specific area using a fine needle or cannula.
For further information, refer to the Belotero flyer available in-store on request.

cosmetic procedures
Restylane
Restylane Fillers and Skinboosters
Smooth away wrinkles, enhance your facial features, and hydrate from within. From gently lifting and smoothing away lines and wrinkles, defining facial features, to enhancing lips that you'll love and restoring your skin's natural hydration, Restylane® fillers and Restylane Skinboosters™ can meet a variety of your needs.
20 Million treatments worldwide.
Restylane has been used in over 20 million aesthetic treatments worldwide. With over 30 publications based on controlled trials, Restylane treatments have been trusted for close to two decades by clinics and patients worldwide.
Introducing Hyaluronic Acid
A natural ingredient in keeping your skin looking and feeling youthful.
The Restylane gels resemble your body's own Hyaluronic Acid (HA), one of nature's most versatile substances. HA has many functions, including giving our skin elasticity and volume.
Talk to us today about the advantages of Restylane and what's new in the Restylane product range.
Use the slider to view before and after images.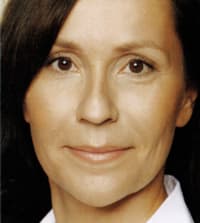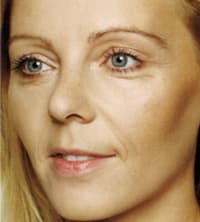 Restylane fillers smooth away wrinkles, lines and enhance your facial features.
Restylane filler gel is injected into the skin to support your skin's structure and restore youthful volume. The filler products contain the anaesthetic Lidocaine, offering pain relief and a more comfortable treatment experience.
There are a number of Restylane filler products, each specifically designed to meet your different treatment wishes. Not only to Restylane filler treatments provide an instant result, but it also has a long lasting effect that can last up to 9 months depending on the treatment area. It has been shown in a clinical study that with just two maintenance treatments Restylane is proven to last up to 36 months.
Maintaining this effect is your freedom of choice; dermal fillers are non-permanent, putting you in control of the way you look.
Restylane skinboosters restore your skin's natural hydration.
Restylane Skinboosters are a brand new approach to nourishing your skin, especially designed to deliver lasting moisturisation and improvements in the skin.
Restylane Skinboosters are clinically proven for treating the face, neck, hands and décolletage. Visible improvements to the skin can be seen after a course of treatments resulting in skin with a radiant glow. A series of tiny injections, made more comfortable with anaesthetic lidocaine, improves skin elasticity, firmness and radiance.
What you and everyone else will notice is fresh and wonderful skin.
For further information and references, ask for the Restylane flyer available in-store.

cosmetic procedures
Botulism Toxin
Frequently Asked Questions about Botulinum Toxin
Botulinum toxin is a potent neurotoxin. However, when used in minute quantities it can relax muscles and decrease some glandular secretions.
For further information about Botulinum Toxin, contact The Skincare & Hair Spa directly.