the secret of skin renewal

Full Body Treatments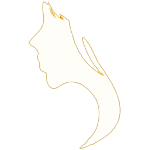 Exfoliation for soft, temptingly fresh skin that feels flawless.
Guinot Body Polish
A complete body exfoliation treatment to help eliminate dry flaky skin and refine the skin's texture. Exfoliation is followed by a body moisturiser, leaving the skin feeling firm.
Thalgo Body Polish
The Thalgo body polish eliminates all dry skin, leaving the body soft and smooth. Recommended before going on holidays!
Hammam Experience
The Hammam has its origins in Turkey, and is one of many ancient therapies enjoying a welcome revival. Traditionally a marble slab within a steam chamber, the modern table is heated and ergonomically designed for comfort, yet retains the magnificent oriental tiling on the base and has an integrated shower.
With the Hammam Experience you can enjoy a traditional Turkish scrub-soap brush or any of our exfoliating treatments.
Soap Brush Massage
Relax on the beautiful Hammam table while a mountain of soap foam is made and spread over your body. Using a sisal brush, this luxurious foam is used to exfoliate the body from head to toe.
Rye Rub Body Smoother
A fresh blend of ground rye, natural earth, oil, and a dash of essential oil is smoothed all over the body. Once dried, it is gently exfoliated, leaving the skin soft and glowing.
Silk Skin
Relaxing on the Hammam, your wet body is covered with a blend of salt-infused oil. As the salt is gently massaged on the skin it removes any traces of dead cells; the oils are released, to leave the skin glowing and feeling silky, as never before.
Silk Skin Premium
For the ultimate in total body exfoliating treatments. The Silk Skin Premium option combines the Soap Brush Massage, Rye Rub Body Smoother and Silk Skin, in rapid succession, to leave you feeling silky and sensuous from head to toe.
relaxing, rejuvenating
Massage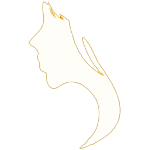 Relaxation is fast becoming a lost art. Rediscover how good it feels to unwind and treat your body and mind to our range of refreshing massage therapies. 
Full Body Aromatherapy Massage
This is an ancient art for a modern age. It encapsulates the therapeutic use of pure aromatic substances to provide a natural treatment method. These vital substances, known as essential oils, have curious and powerful properties that make them an invaluable help in creating the human being as a whole. They are extracted from the root stalks, leaves, flowers or fruit of the plant, and are considered to be vegetable hormones.
Essential oils have a large number of beneficial properties. They are antiseptic, anti-infectious, and effective against rheumatism and circulatory problems. They also help strengthen and balance the nervous system.
The treatment involves massage based on connective tissue over the face and body, working on nerve points. It acts on the whole system: along with the oils, the massage stimulates the lymph flow and relaxes the nervous system.
Back, Neck and Shoulders
Just as described above, but focusing solely on the back, neck and shoulders, to un-tease and relax just where it's needed most.
Indian Head Massage
An Ayurvedic form of healing and relaxation to combat daily tension and stress, this technique addresses the back, neck, scalp and face using a variety of massage pressures and techniques.
It is one of the most relaxing types of massages you will ever experience. Excellent for neck and shoulder tension.