A Little History about Guinot

L'Institute Guinot • Paris was founded by French biochemist René Guinot, who introduced a revolutionary professional skincare treatment—Cathiodermie—in the 1960s. It was the first facial to use mild galvanic and high frequency currents to deep cleanse, ionise and oxygenate the skin.
For the past 30 years, under the ownership of Jean-Daniel Mondin, a doctor of pharmacology, the company has been at the forefront of advances in the beauty industry. Guinot was one of the first professional skincare companies to include the 'cellular life complex' in its skincare products. This complex of 56 vitamins, proteins and amino acids was developed in a hospital burns unit to help repair skin.
Today, Guinot treatments and products are available in over 70 countries worldwide, and—of course—at The Skincare & Hair Spa.
Specialist Facials & Eye Treatments
Hydra Peeling
An Amazingly Advanced Treatment
Guinot's Hydra Peel treatments exfoliate, resurface, moisturise and renew your skin. Hydra Peeling with Hydra PH uses Phytic Acid, while Hydra Peel with Hydrabrasion uses natural cellulose particles and papaya extracts. Hydra Peeling offers two versions of the peeling component: the first, with Acid PH for all skin types; the second, a gentler formulation for sensitive skin with manual Hydrabrasion.
Both versions are completed with a skin-regenerating cream and massage phase and finalised with a soothing, beauty-enhancing mask. In just 60 minutes your skin will feel splendid, beautiful and re-energised. Both treatments minimise brown spots, smooth out the texture of the skin, increase radiance, reduce the signs of ageing and deeply moisturise your skin.
During your consultation your therapist will determine your ideal Hydra Peel treatment, referring to your personal beauty goal and level of sensitivity. Your skin will look brighter, feel more clean, more fresh and more youthful, while regaining its luminosity.
 
Every three weeks for lasting results
Age Summum Treatment
50 Minutes to Reduce the Signs of Ageing
The pinnacle of anti-ageing treatments, Age Summum uses pure Vitamin C, Hyaluronic Acid and Pro-Collagen to target the signs of ageing: lack of radiance; loss of firmness; fine lines and wrinkles. Skin is treated with a dermabrasion exfoliating cream, a regenerating anti-ageing serum, and an active pro-collagen mask. Ingredients are penetrated into the skin using the exclusive Age Summum anti-ageing facial massage.
The four-phase facial has been clinically proven to improve wrinkle depth by up to 49%* and increase skin's elasticity by up to 87%*.
*Clinical trials 2014. Average results achieved after 3 treatments
Every three weeks for lasting results

Hydraclean
Deep Cleansing Treatment
A 30 minute treatment combines deep cleansing and a relaxing massage or mask, leaving the skin clear and radiant. The Hydraclean treatment is designed to cleanse the face, paying particular attention to the T-zone, with immediate results.
This is the only treatment method of its kind in the world. After preparing the skin, the Thermoclean heating electrode diffuses gentle heat that rids the skin of toxins and excess sebum, and the treatment is concluded with a massage or mask, then then application of care products.
 
Every month
Twice per month for an oily skin
Eye Logic
The INSTANT Eye Repair Treatment
This unique Guinot treatment targets signs of ageing and tiredness around the delicate eye area, including fine lines, wrinkles, puffiness and dark circles. Eye Logic uses an expert combination of machine technology, a specific hands-on massage, and a specially designed eye mask soaked in concentrated skin repair serum for maximum effectiveness.
Hydraderm Cellular Energy Facials
Hydraderm Cellular Energy
The Alternative to Aesthetic Surgery
Achieve immediate results with Guinot's amazing new and revolutionary treatment that provides the alternative to aesthetic surgery. Using dynamic ionisation and thermal energy, this patented technology encourages the cellular energy in your skin, to beautifully enhance and spectacularly rejuvenate your complexion.
This unique treatment has a variety of bespoke variations to suit your skin type and unique needs, to allow you to achieve exceptional, visible and clinically proven results after just one treatment.
 
Every three weeks for lasting results
Hydraderm Cellular Energy Lift
The 'Immediate Lift' Treatment
A non-surgical lifting treatment to give facial muscles a workout, restoring volume and tone. The treatment includes lymphatic drainage to eliminate toxins and give a brighter, fresher complexion, whilst the stimulation phase smoothes facial features deep down through muscular exercise. The spectacular 'lift effect' facial is completed with sculpting massage, firming mask, and care products. From the very first session skin is amazingly smoother, firmer, contoured, while wrinkles appear reduced.
Hydraderm Cellular Energy Lift Express
High-Tech Lifting Treatment
An express version of the Hydraderm Cellular Energy Lift treatment, ideal for the client with little time. Focusing on the results-driven portion of the treatment, it consists of cleanse, exfoliation, drainage, stimulation and application of care products.
Liftosome Facial
Rejuvenating-Lifting Treatment
Liftosome is a treatment completely dedicated to the firmness and youthfulness of the skin, due to the key active ingredient: Pro Collagen. Following skin preparation, a highly concentrated Pro Collagen serum is applied to the face and neck to help promote and preserve its elasticity; a modelling Thermolift Masque is applied on top to diffuse a gentle heat and facilitate the penetration of the serum. Whilst the mask solidifies, giving an instant tightening effect, a pampering hand and arm massage is performed. The treatment is concluded with a sculpting massage to smooth the features. To prolong the results Liftosome care cream is applied. Facial contours are redefined, skin is tightened, and signs of age and fatigue are diminished.
Skin Renewing Exfoliation
A Smoothing Body Scrub
A complete body exfoliation treatment to help eliminate dry, flaky skin and refine the skin's texture. A complete and effective body exfoliation with a smoothing sugar-kiwi scrub is followed by the application of a nourishing body moisturiser, leaving the skin feeling hydrated and soft.
book now: 090 66 26041
Opening Hours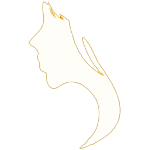 | | |
| --- | --- |
| Tue |     9am - 6pm |
| Wed |     9am - 6pm |
| Thu |     9am - 6pm |
| Fri |     9am - 6pm |
| Sat |     9am - 5:30pm |
| Sun - Mon |     closed |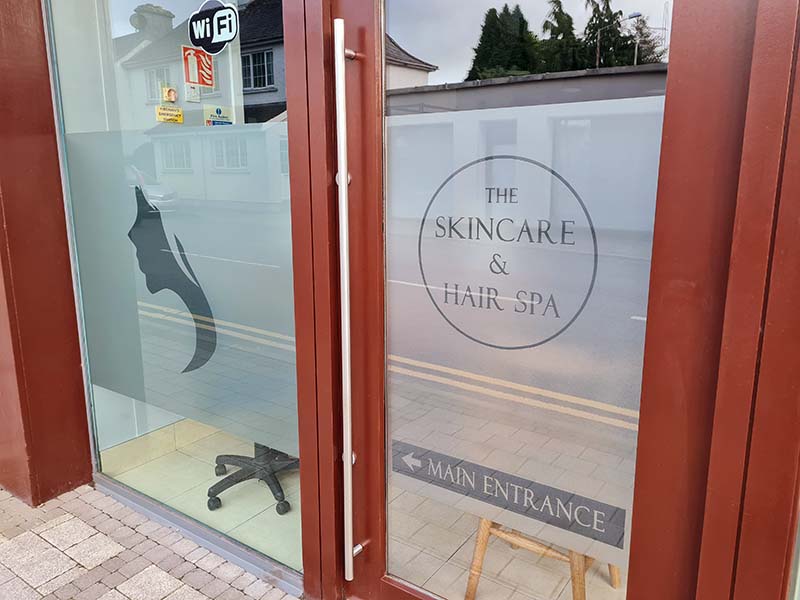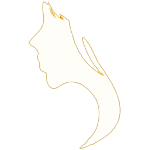 The Skincare & Hair Spa,
Castle Street, Roscommon,
F42 V278
For all booking and appointment queries,
please call 090 66 26041.
talk with the team
Contact Us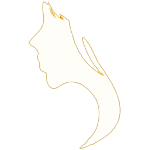 Contact us any time—we'll arrange to call you back during opening hours. Please include your phone number! If you prefer an email response, add your email address.